Great Wall Helicopter Tour — About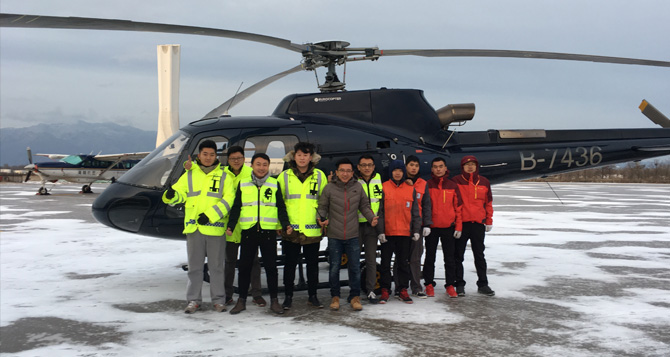 Flyover China Cinema
The company has a 100% safety record and it's modern, air-conditioned Robinson R44 helicopters helicopters and trained pilots ensure a safe and enjoyable ride.
You can choose a flight over two sections of The Great Wall of China. While the Badaling section is more popular, Mutianyu is one of the best preserved sections and less crowded.
Each helicopter flight can accommodate a minimum of 2 persons and a maximum of 3 persons.
Available tour packages are;
10 Minutes Mutianyu
Route: Helipad, Mutianyu, Helipad
15 Minutes Mutianyu
Route: Helipad, Mutianyu, Arrow Knot Helipad
15 Minutes Badaling
Route: Airport, Badaling, Airport
30 Minutes Badaling
Route: Airport, Badaling, Wild Great Wall, Airport
45 Minutes Badalins
Route: Airport, Badaling, Wild Duck Lake, Airport
Home | About | Directions | Tickets