Beijing National Indoor Stadium — Long Gone Dinosaurs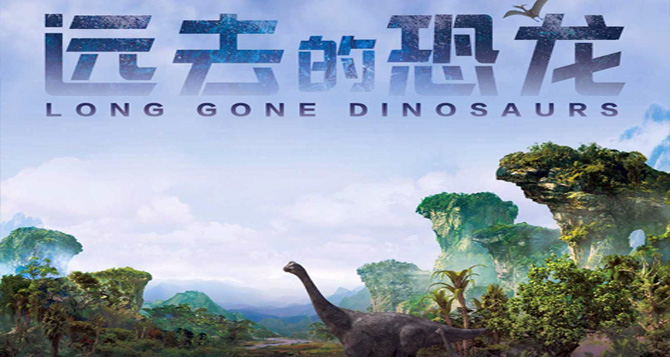 Long Gone Dinosaurs Show in Beijing
About 10,000 sqm of the Beijing National Indoor Stadium has been turned into a prehistoric Earth landscape that hosts the thrilling panoramic scientific fiction show, "Long Gone Dinosaurs". Featuring real sized, robotic dinosaur actors, directed by a super computer.
The show took three years to create, and is extremely realistic with storm and rain effects, as well as a 6,000 sqm LED sky for truly impressive sky views.
There is no speech, and following the story is easy for the whole family. Reserve your tickets with the booking form below, along with a discount. Pick up tickets with your booking number, from the ticket machine directly at the theater.
Click here to watch trailer of the show on YouTube!
Ticket price for online bookings has been discounted:

Section A -- From $63 to $55 (Best views in the middle)
Section B -- From $47 to $40 (Front and sides of stage)
Price per person, in US Dollars.
Theatre — Show Name:
Beijing National Indoor Stadium — Long Gone Dinosaurs
In Chinese:
国家体育馆 — 远去的恐龙
Address:
9 Tianchen E Rd, Chaoyang District, Beijing, China (East ent.) (
Map
)
In Chinese:
北京市朝阳区天辰东路9号(东门进)
Access:
Olympic Park Station, Subway Line 8 & 15 (Exit E & D)
Station Name in Chinese:
奥林匹克公园
Show Time:
From Monday to Friday, 16:30-17:15, 19:30-20:15.
From Saturday to Sunday, 14:00-14:45, 16:30-17:15, 19:30-20:15
No show on Tuesdays!
— Enjoy the show!
Home | About | Directions | Tickets