Golden Mask Dynasty Show — OCT Theatre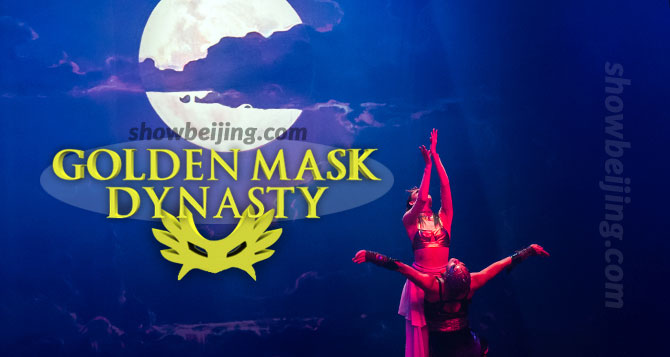 The Golden Mask Dynasty
Created by The Chinatown Group, - Golden Mask Dynasty brings together high production standards, unique story telling and state of the art facilities to create this masterpiece of Chinese cultural entertainment. The show, set in a bygone era, is a dramatic mixture of old and new. Wonderfully choreographed dances and resonant poetry which when added to the beautiful scenery, fantastic lighting and wonderfully colourful costumes makes this a 'must experience' for all visitors.
Located adjacent to the biggest amusement park, - Happy Valley in Beijing, the OCT Theatre has been heavily invested in to create one of the most modern theater buildings in the city. The massive dome shaped structure features a 360-degree revolving stage and is designed to facilitate the most spectacular special effects, such as the famous waterfall scene.
OCT Theatre Discount Booking Form
Meet our staff in front of the OCT Theatre entrance: 30 minutes before show starts. We will hold your name and wait for you there. Note! Discount tickets not available from ticket window.

For any change in your booking, please contact us as soon as possible.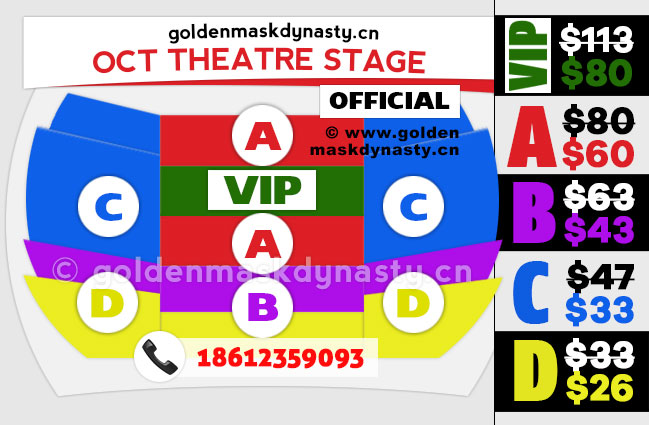 Theatre — Show Name:
OCT Theatre — Golden Mask Dynasty
In Chinese:
华侨城大剧院 — 金面王朝
Address:
Beijing Happy Valley
Xiaowuji North Road, Beijing
In Chinese:
北京市朝阳区东四环小武基北路 (北京欢乐谷)
Access:
Metro Line 7,
Happy Valley Scenic Area Station
Please use Exit B
Station Name in Chinese:
欢乐谷景区
Show Time:
Daily show at 5:30PM & during high season there is an additional evening show at 7:30PM.
Please reserve early to ensure the availability of your seats to this popular show!
Home | About | Directions | Tickets