Shichahai Theatre — Panda Kung Fu Show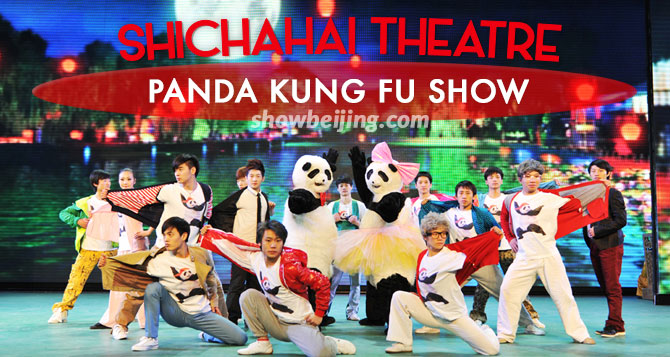 Kung Fu Panda Beijing Style
Since 2010, Shichahai Theatre has hosted the entertaining Panda Kung Fu Show. Offering a magical night through music, dance, kung fu, acrobatics and choreography to children, and adults alike. Developed by the Beijing Municipal Commission of Tourism Development, the show tells the story of two pandas exploring the city of Beijing and learning the secrets of kung fu through their adventures. The modern theatre building has a world class equipped stage and huge audience that brings excitement to it's peak.
Daily shows at 5:30PM last for an hour. Conveniently located next to the Beihai North metro station and the Qianhai Lake famous for it's beauty and relaxing walks.
Shichahai Theatre Discount Booking Form
The show has been cancelled until further notice. We deeply apologize for any inconvenience caused.
Fill in the form to reserve discount tickets for the Kung Fu Panda Show. Pay directly to the theatre ticket window, by cash or credit card.

For any change in booking, please contact us as soon as possible.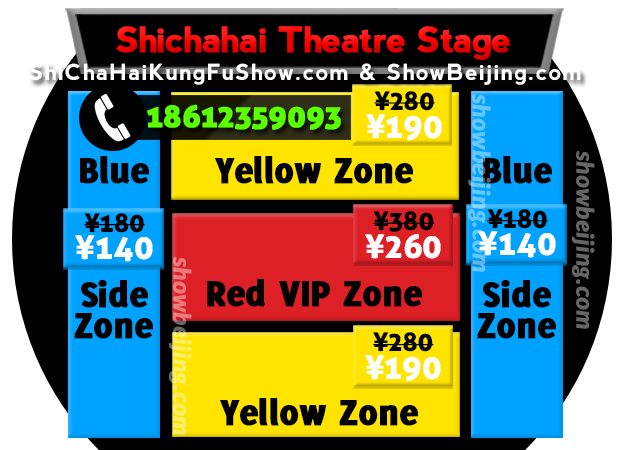 Theatre — Show Name:
Shichahai Theatre — Kung Fu Panda
In Chinese:
什刹海剧场 — 功夫熊猫
Address:
175 Yongan Road, Xicheng District
Beijing (Qianhai West Street)
In Chinese:
北京市西城区地安门西大街57 (前海西街)
Access:
Metro Line 6,
Beihai North Station (Exit B)
Station Name in Chinese:
北海北站
Show Time:
Show every day of the week at 5:30PM
Book as soon as possible to make sure you don't miss the show!
Home | About | Directions | Tickets