Huguang Guild Hall — Classic Peking Opera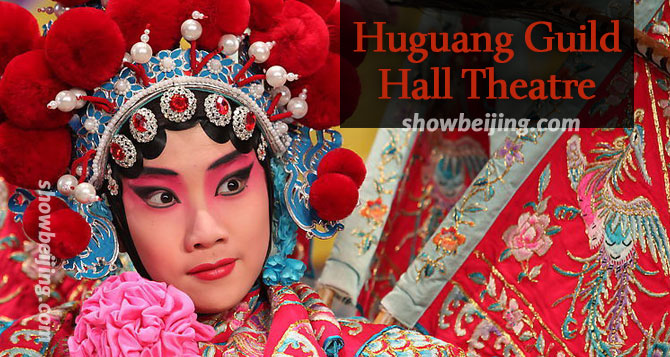 Classic Beijing Opera Performance
This Beijing Opera venue is more for the adventurous who want to go where to locals go. Here you wont find English subtitles, or tourist groups. Accompanied by fascinating story lines and intense singing, music, get read to fill your senses with the most original atmosphere of this ancient performing art. The venue is one of the well known classics in the city, in fact the Huguang Guild Hall is one of the four great opera theaters in Beijing. Built in 1807, even the beautiful theatre building smells of authentic Chinese culture.
Peformance last for an hour and performed most days of the year. Easy access through the newly built Hufangqiao Metro Station on line 7.
Huguang Guild Hall Discount Booking Form
Meet our staff in front of Huguang Guild Hall entrace: 30 minutes before the show starts. We will hold your name and wait for you there. — Note! Discount tickets not available from the ticket window. For any changes to your booking, please contact us as soon as possible.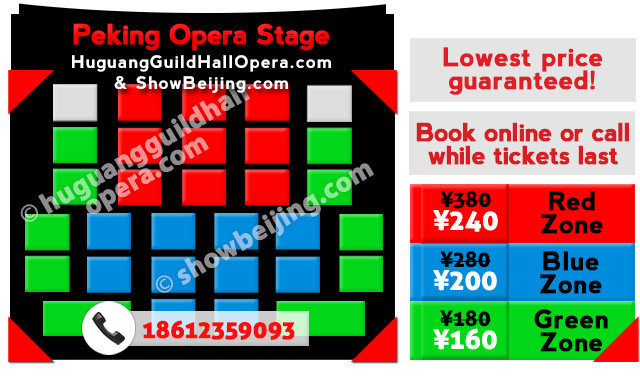 Theatre — Show Name:
Huguang Guild Hall —
Classic Peking Opera
In Chinese:
北京湖广会馆 — 京剧
Address:
No. 3, Hufang Road,
Xicheng District, Beijing
In Chinese:
北京市西城区虎坊路3号
Access:
Beijing Subway Line 7
Hufangqiao Station: Exit D
Station Name in Chinese:
虎坊桥站
Show Time:
Performed most days of the year from 6:30PM to 7:30PM
Book now to reserve your discount opera tickets!
Home | About | Directions | Tickets