Red Theatre — Legend of Kung Fu Show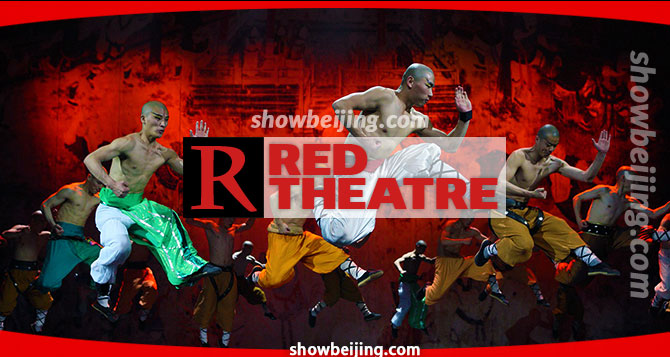 The Legend of Kung Fu
The Legend of Kung Fu Show has become a legend of its kind as the performance continues its journey throughout the world. Beijing however is home to the original Red Theatre venue which is the proud birth place of the show. Fans from all over the world come together to admire Chinas great martial art achievements in a performance that shows the true color of modern theatrical production in Beijing.
Price per person, in Chinese Yuan (RMB).
Book discount tickets to the Beijing Kung Fu Show, — pay directly at ticket window! Please, make your reservation as early as possible to guarantee availability.

Note! From December 1st 2019 show starts at 7:00PM (lasts for one hour).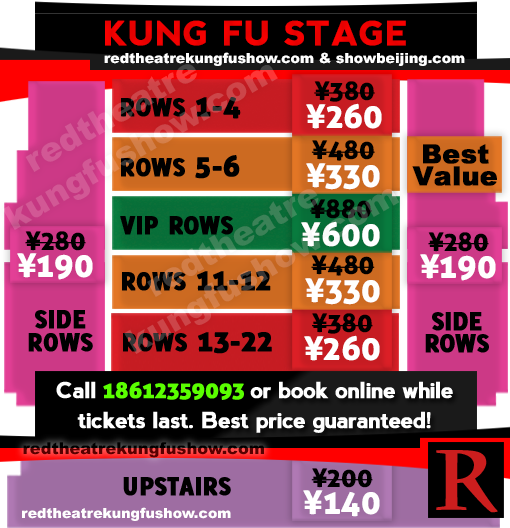 Theatre — Show Name:
Red Theatre — Legend of Kung Fu
In Chinese:
红剧场 — 功夫传奇
Address:
44 Xingfu Street,
Dongcheng District, Beijing
In Chinese:
北京东城区幸福大街44号
Access:
Metro Line 5,
Tiantandongmen Station (Exit B)
Station Name in Chinese:
天坛东门站
Show Time:
Every day of the week. Evening show at 7:30PM & during high season day show at 5:15PM.
— Please contact us if you are late or cannot come to your booking!
Home | About | Directions | Tickets