Great Wall Helicopter Tour — Mutianyu & Badaling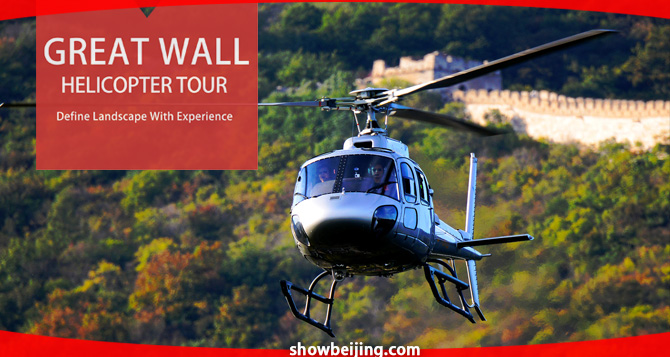 G-MAX Air Tours in Beijing
Beijing G-MAX general aviation co.,ltd. is the leading helicopter tour provider in Beijing; experience the Mutianyu and Badaling sections of The Great Wall of China at new and unforgettable heights. All aircrafts are modern and airconditioned.
Tickets include transfer from your hotel to the point of departure and back.
How booking works
Use the below form to reserve your flight. Each booked aircraft can accomodate either 2 or 3 passengers. See the "About" page for details on each flight package.
Remember to add your prefered time of flight and your hotel contact details, number, etc.
Pay a deposit of $100 per booking through secure PayPal payment (no actual PayPal account is needed, you can pay directly with your debit or credit card).
We will send you an email indicating the remaining amount to be paid for tickets on arrival. Please note, bank card payments will be charged 10-15% extra, so bringing cash is adviced.
Please, get in touch with us through the contact form if you wish to include a one day or longer tour at The Great Wall of China or in Beijing.
We will fully refund your deposit payment if you cancel the booking 24hours prior to the scheduled departure of your flight.
Price for entire group. Deposit in USD, rest of payment on arrival in CNY.
— Please contact us if you are late or cannot come to your booking!
Home | About | Directions | Tickets