Amazing China Culture Center — China Style: Through The Ocean of Time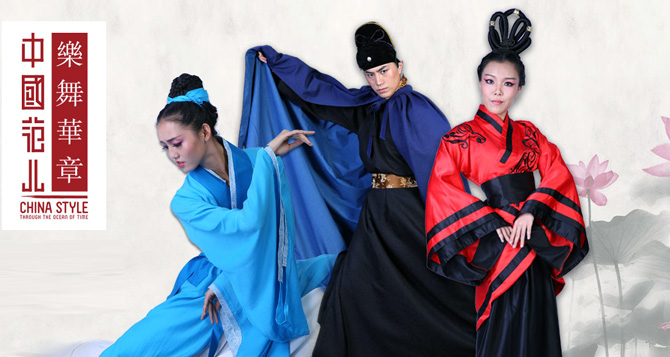 Through The Ocean of Time Show in Beijing
An immersive show at the Amazing China Culture Center in Beijing, "Through The Ocean of Time" takes it's audience through the epic history of Chinese culture and arts.
Lasting 75 minutes, indulge yourself in the unique expression of Chinese art, through opera, dance, martial arts, classic music and poetry. The 35 performers on stage, change their magnificent costumes, throughout the historical periods of China (read more here).
Book your tickets with us for a discount and guaranteed seats.
Theatre — Show Name:
Amazing China Culture Centre — China Style: Through The Ocean of Time
In Chinese:
魅力中国·文化旅游国际体验中心 — 中国范儿·乐舞华章
Address:
5th Floor, Silk Street, No.8 Xiushui East Street, Chaoyang District, Beijing
In Chinese:
北京市朝阳区秀水市场5层
Access:
Yong'anli Station, Metro Line 1 (Exit A)
Station Name in Chinese:
永安里站
Show Time:
From Tuesday to Saturday, 19:30-20:45
No show on Monday & Sunday!
— Enjoy the show!
Home | About | Directions | Tickets