Liyuan Theatre — Peking Opera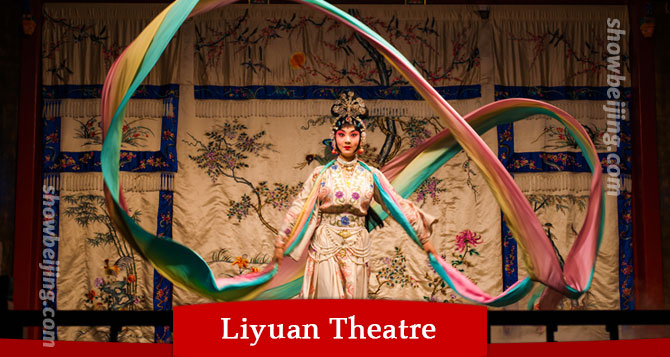 The Peking Opera Show
Liyuan Theatre presents a unique glimpse into some of the most classic and loved Peking Opera repertoires. Located at the birthplace of Beijing Opera, the venue is popular amongst visitors who want to know more about this old and entertaining tradition. The show has English subtitles next to the stage so that you can easily follow the story.
Hosted at the historical "Qianmen Jianguo Hotel" since 1990. And centrally located with convenient access through Hufangqiao Station by metro. The area of "Xicheng District" is one of the old imperial city districts and worth visiting for it's original atmosphere.
Liyuan Theatre Discount Booking Form
Meet our staff at the Qianmen Jianguo Hotel lobby: 30 minutes before the show starts. We will hold your name and wait for you there. — Note! Discount tickets not available from ticket window. For any change in your schedule, please contact us as soon as possible.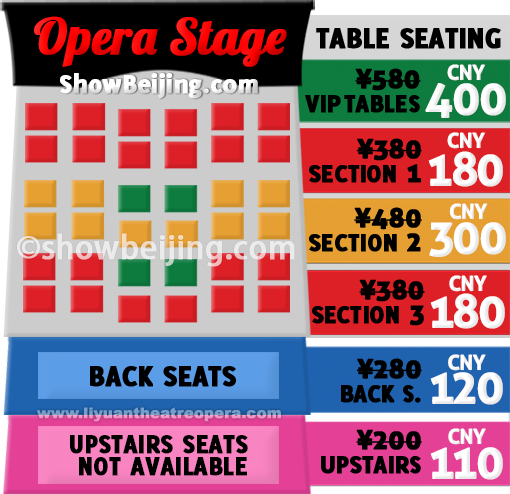 Theatre — Show Name:
Liyuan Theatre —
Peking Opera Show
In Chinese:
梨园剧场 — 京剧
Address:
Qianmen Jianguo Hotel
175 Yongan Road,
Xicheng District, Beijing
In Chinese:
北京市西城区永安路175号
(前門建國飯店)
Access:
Metro Line 7
Hufangqiao Station (Exit C)
Station Name in Chinese:
虎坊桥
Show Time:
One daily evening show at 7:30PM.
Book now to reserve your discount tickets!
Home | About | Directions | Tickets