Star Dream Acrobatic Show — DongTu Theatre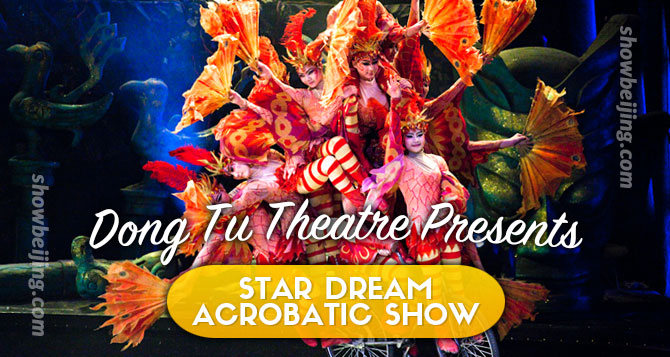 The fabulous Star Dream Acrobatic Show at the Dong Tu Theatre (East Map Theatre) is presented by the Chinese Acrobatic Group: "Wenhui Card". The thrilling acts include, kicking umbrellas, contortionists, walking on wires, parabolic rings, jumping through rings, cycling skills and much more. The troupe excels in creating an intense atmosphere, where you can witness the marvel of perfected feats up close and even the performers interact with the audience. This venue is a hidden but long running gem in Beijing.
Dong Tu Theatre Discount Booking Form
Book discount tickets while seats last!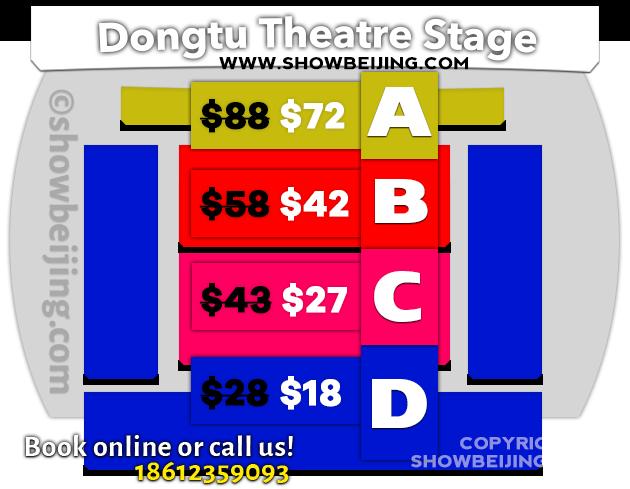 Theatre — Show Name:
Dong Tu Theatre — Star Dream Acrobatic Show
In Chinese:
东图剧场 — 未来之星的梦
Address:
No. 85 Jiaodaokou East St.
Dongcheng District, Beijing
(ticket window outside; left side of theatre building!)
In Chinese:
北京市东城区交道口东大街85号
东城区第一图书馆 (北京第二十二中学西侧)
Access:
Metro Line 5
Beixinqiao Station (Exit B)
Station Name in Chinese:
北新桥站
Show Time:
The shows are performed daily at 5:30PM - 6:30PM
Price in Chinese Yuan (CNY) per person. To get the best possible tickets from the booked seat section, please come thirty minutes before the show starts to pick up your tickets.
Home | About | Directions | Tickets