Culture & Travel International Experience Centre — Modern Qipao Art Show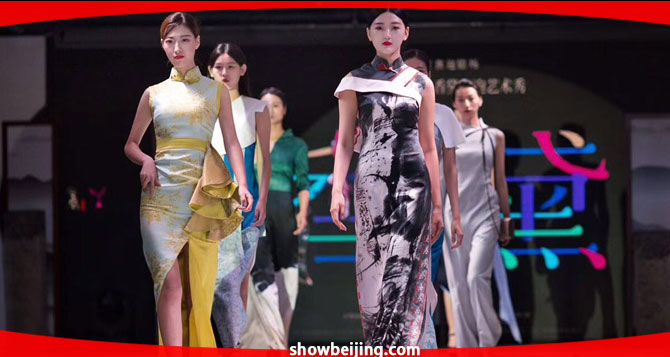 Modern Qipao Art Show in Beijing
Presented by Amazing China -- this one hour performance shows you the charms of the traditional Chinese "Qipao" dresses for women. Introduced through three chapters displaying the beauty and strength of women in China through artistic storytelling. There is one show in the evening every Sunday (see details below).
Show also known as "Chantel Gong Qipao"
Theatre — Show Name:
Culture & Travel International Experience Centre — Modern Qipao Art Show
In Chinese:
体验中心 — 旗袍艺术秀
Address:
5th Floor, Silk Street, No.8 Xiushui East Street, Chaoyang District, Beijing
In Chinese:
北京市朝阳区秀水市场5层
Access:
Yong'anli Station, Line 1 (Exit A)
Station Name in Chinese:
永安里站
Show Time:
Every Sunday. 7:30PM - 8:30PM
— Enjoy the show!
Home | About | Directions | Tickets