Flyover China Cinema — Flyover China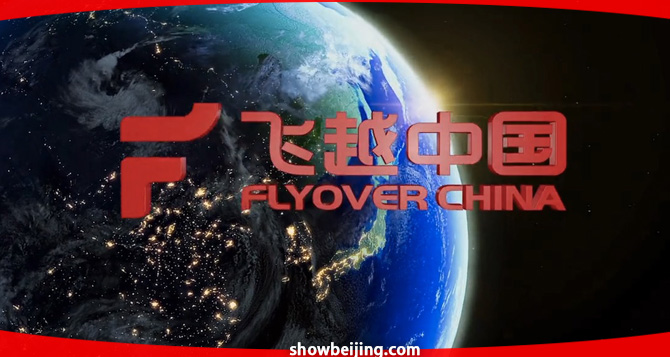 Flyover China in Beijing
The highly acclamed "Flyover China" attraction from Brogent Technologies, is hosted at Beijing's oldest "Shijingshan Amusement Park", taking guests on a highly realistic, 11 minute cinematic flight across the country's iconic landmarks and dramatic landscapes.
The ultimate flying attraction, uses special "i-ride" motion seating technology where spectators soar through the air, with feet dangling on board one of the seven gondolas that will take you on an immersive ride, infront of a huge panoramic dome screen with amazing visuals.
Watch the trailer at "YouTube" or "Youku" in China.
How booking works
Use the below form to book discounted tickets at $19 USD (regular price $28 USD). We will send an email confirmation, which is exchanged for tickets at the theater ticket window No. 4.
There are many shows throughout the day, every 20 or 30 minutes depending on day (see below for times). Your ticket is be valid for a single ride during the day of your booking.
You can pay securely with all major cards, no PayPal account is needed.
Price per person, in US Dollars.
Theatre — Show Name:
Flyover China Cinema — Flyover China
In Chinese:
飞越中国影院 — 飞越中国
Address:
Shijingshan Amusement Park South Gate, 25 Shijingshan Road, Shijingshan District, Beijing
In Chinese:
北京市石景山区石景山路25号石景山游乐园南门内,飞越中国影院
Access:
Metro Line 1,
Bajiao Amusement Park station (Exit A1)
Station Name in Chinese:
八角游乐园站
Show Time:
Monday to Friday, show every 30 minutes from 9:40 to 16:40. Saturday to Sunday, show every 20 minutes from 9:40 to 17:20.
— Please contact us if you are late or cannot come to your booking!
Home | About | Directions | Tickets