Modern Qipao Art Show — About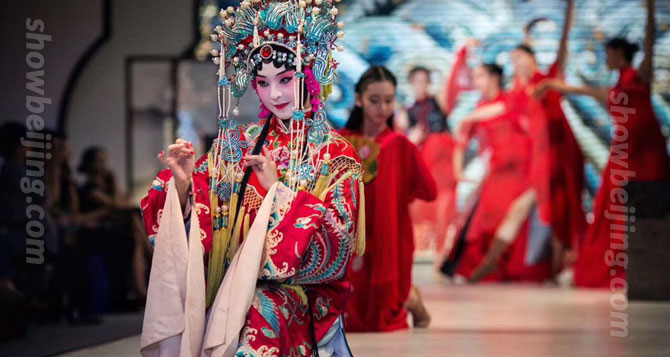 Three Chapters
The first chapter shows women's unique personality and dignified beauty.
The second chapter shows women's tranquil and natural beauty, building up a poetic imagination.
The last chapter mainly shows the beauty and passion of Chinese young ladies, reminding people of the courageous girls who dare to love and hate.
Programme
Gift-Scene Play
A young girl who dreams to be a Qipao tailor will share her own story about Qipao, showing that the Qipao is a gift given by the god.
The Drunken Beauty-Dance
The historical figure Concubine Yang is a symbol of ladies dignified and graceful beauty. The two dancers, one in Qipao while the other one in Beijing Opera costume, who share the similar inner beauty, communicating with each other across time and space.
A Letter from Home-Recitation
A letter from home symbolized kinship and family connection. The recitation will build a birdge between Qipao and home letter.
Golden Says-Scene Play
In the film in the "Mood for Love", Maggie Cheung's classic and attractive appearance in Qipao showed an intimate tie between Qipao and iold Shanghai. This scene will bring you back to a rainy evening on a street in old Shanghai. Three famous singers, Lingyu Ruan, Xuan Zhou and Die Hu, will sing their first hits in Qipao, showing their indissoluble bond with Qipao.
A Lane in the Rain-Music Play
Holding an old oilcloth umbrella in hand, the lilac-like girl walks along the narrow lane through the drizzle. Just like Wangshu Dai's poem "A Lane in the Rain", the music play will also bring libidinous imagination into people's mind. Accompanied by the poem and music, the performers' dancing will be lost in the paradise.
Lost in Poem-Catwalk Show
Light of the cup, full of my thoughts, faded color, concentrated in poetry. Models will walk on the T-stage accompanied by poems and music. Each individual poeam matches with one piece of Qipao. In this case, Qipao and poeam belong to each other.
Deja vu-Teaism and the Way of Incense
Flowers falling down reluctantly while swallows coming back like acquaintance. The performers will wear customized Qipao, creating an atmosphere to appreciate not only the tea and incense, but also the people and clothing, exploring women's inner beauty.
See you again- Modern Qipao Show
Life is not only about compromise, but also about poeams and dreams. Today's female workers start to take more and more social responsibilities. Please believe that 'soil' is a must need for dreams to grow, the workplace is also the 'soil' for dreams.
Knowing About Incense-Theme Song
By hearing the theme song, audiences would have a brief view of the whole performance, tasting the beauty of Qipao as well as the stories of the Chinese ladies.
Home | About | Directions | Tickets